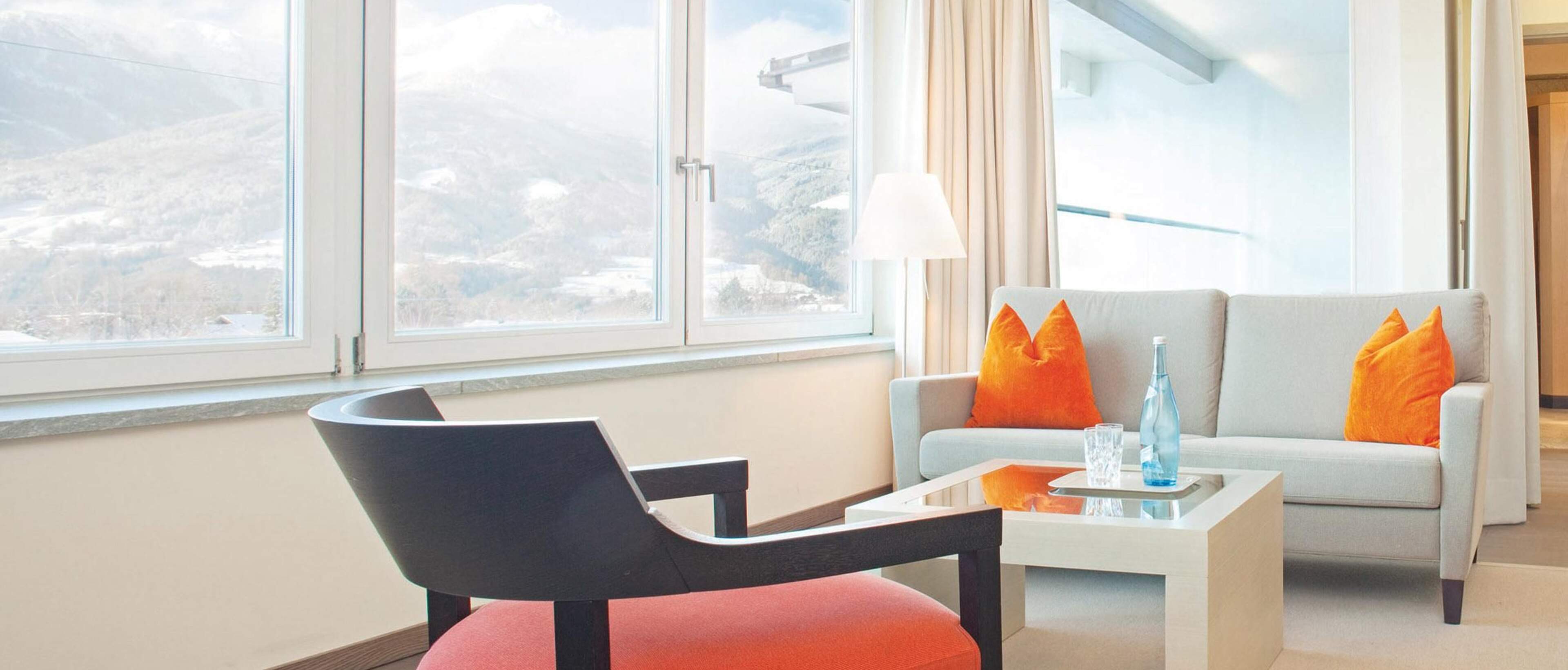 Deluxe
€ 392 per person per night
Room only bookable in combination with our programmes.
Amenities
Deluxe 35 m²
4th floor room with balcony
120 x 210cm bed
oak furniture
parquet flooring
air conditioning
Spluga granite bathroom with shower, bathtub and bidet
Wi-Fi and TV
one deluxe single accessible room
Relaxation & regeneration at the Park Igls Medical Spa
A world of warmth, water and tranquillity awaits you when the door opens to the spa landscape in Park Igls. The turquoise blue, wonderfully tempered water of the spacious swimming pool invites you to take a dip, surrounded by numerous green plants and with a view of the nature park. Several saunas, infrared cabins, a steam bath and numerous lounging areas invite you to completely relax.